Building
Jump to navigation
Jump to search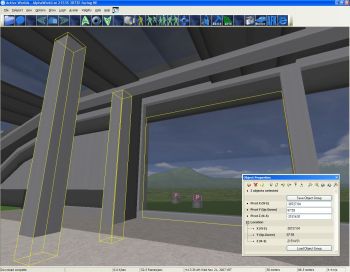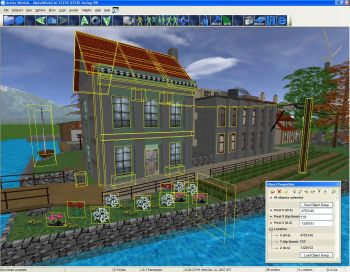 One of Delta Worlds main features is the ability to build and manipulate objects to create limitless environments. It has a built-in object manipulation and basic scripting system, which a user can utilize to build preset objects, copy them, specify their exact placement in all three dimensions and write simple scripts to give them a texture, for example.
The scripting system allows objects to be dynamic, and lets users interact with objects in various ways.
Documentation
Building Interface
V4 Objects
Object scripting
For a full list of triggers, types and commands with mini-descriptions, see the object scripting page.
New Building Features
For a list of some recently added building features in DeltaWorlds v5.1, see the 5.1 Category page.
External Resources